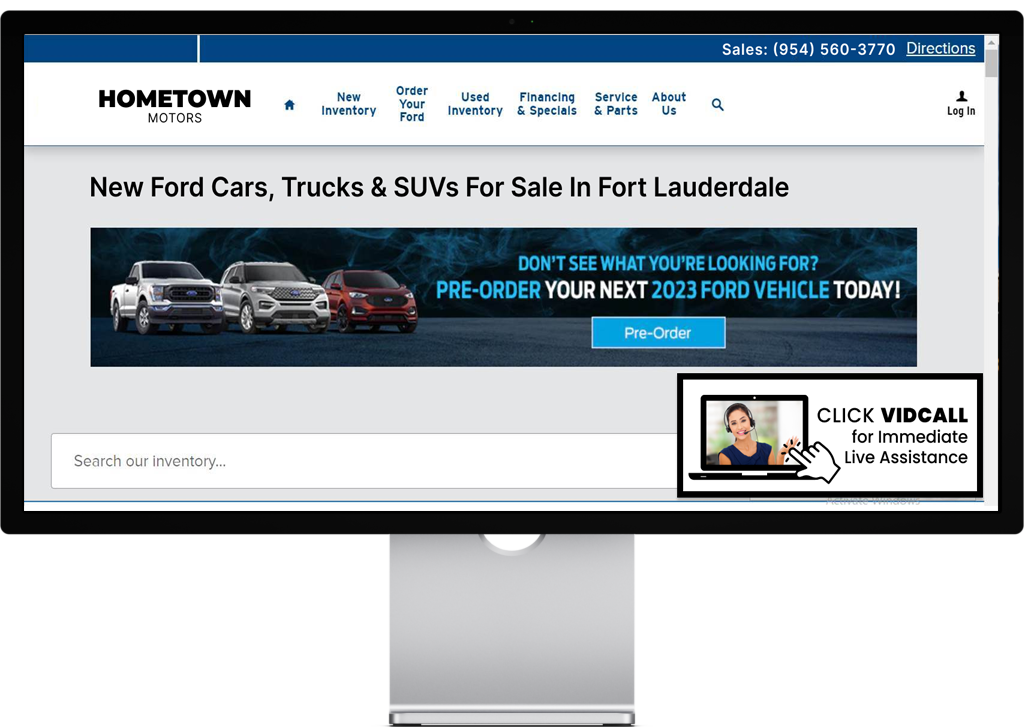 Consumers can click to meet with a live agent instantly right from your website, email, digital and print ads. No identity sharing, downloads, passwords or appointments necessary.
See how it works
Click the sample Vidcalls icon below to connect with a representative to see for yourself how Vidcalls works.

When you click on the icon, the Vidcalls system will search for us. If we're unavailable, a contact form will eventually appear. Just fill out that form and we'll get back to you immediately.