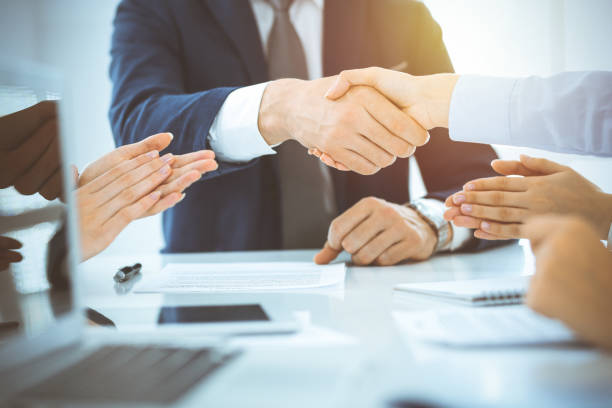 Convert website visitors to buyers
VidCall gives website visitors the option to talk to a product expert face-to-face and ask in-depth questions on car specifications, available options, and compare vehicles.
Humanize the browsing experience for shoppers while in the search and compare phase of the car buying process .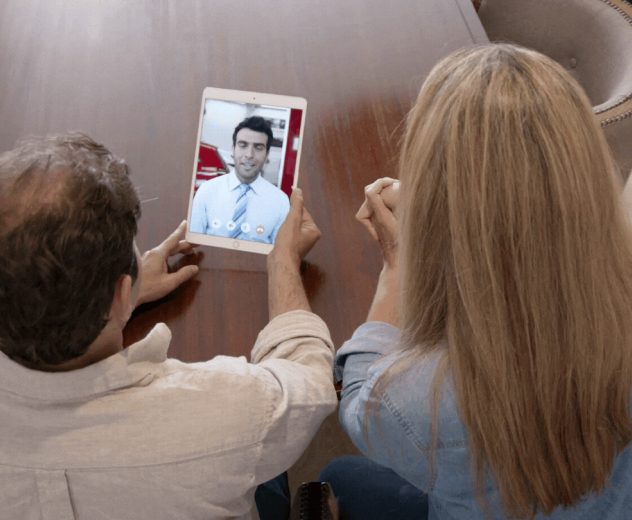 Answer and Advise with screen sharing
VidCalls is the sales enablement tool your teams want! They can save time, build trust and better advise customers in a stress-free environment.
Your sales team can answer questions on vehicle specification, financing options or trade-ins.
Through screen share, your sales team can schedule test drives, assist in starting on loan or financing applications and better advise customers on their options before they come to the dealership. They'll be pre-approved and ready to drive off the lot.
"Invite Participants" feature allows Sales Reps to invite managers to the meeting for support or negotiations
Virtual Showroom on VidCalls
Arrive, Test Drive, and Sign! Hassle-free car buying.
Eliminate the phrase "Just browsing" by giving customers the ability to "browse" your showroom virtually.
With VidCall, sales agents can bring cars to life directly from the website. Using any mobile device they can provide up close views of available models, highlight color, features, textures, sound and more.
Add "Invite participants" to support buyers' decision-making — and attract another customer.
Expand your sales teams influence and empower them to increase conversions from online visits to closed deals.
When customers arrive onsite all thats left is to test drive and sign! hassle-free.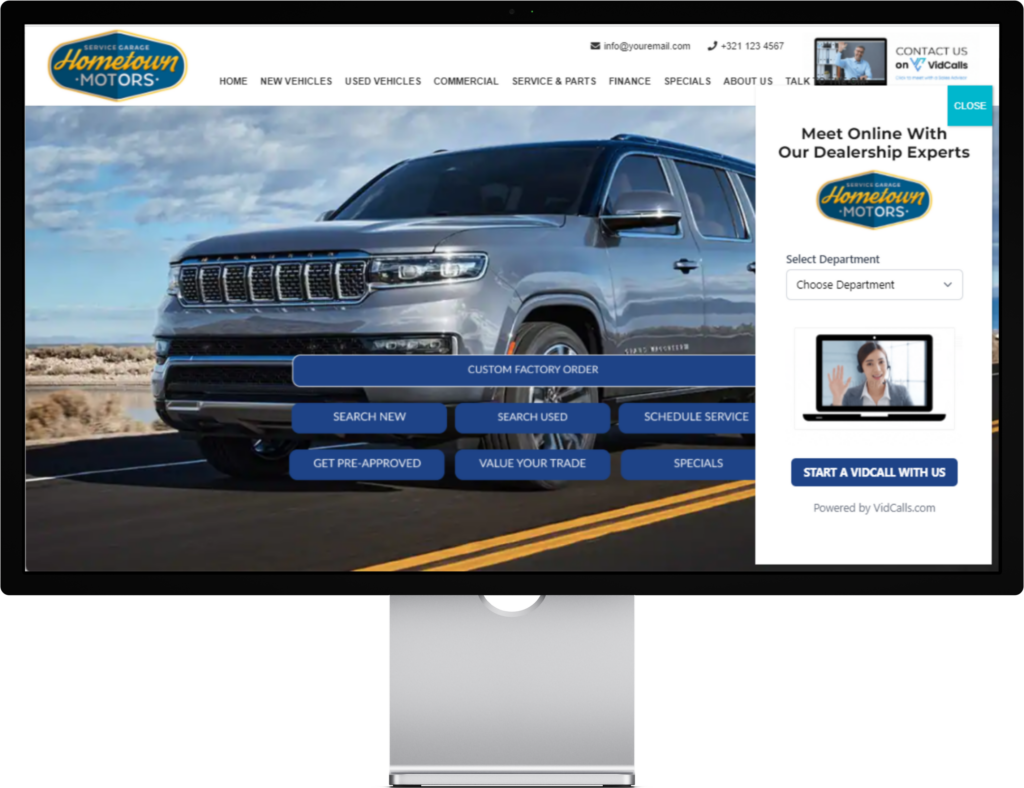 From Browsing to Loyalty
The customer journey doesn't end when the customer drives off the lot in their new car.
Deliver a unforgettable customer experience
VidCalls supports every touchpoint of the customer journey – sales, financing, parts & service and support — to deliver a personalized experience that builds brand loyalty.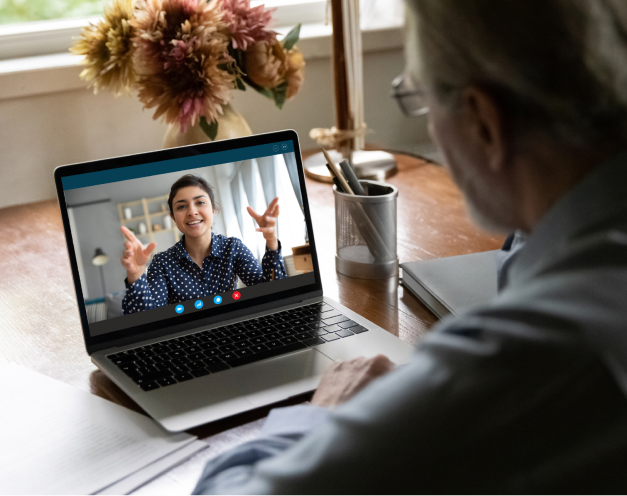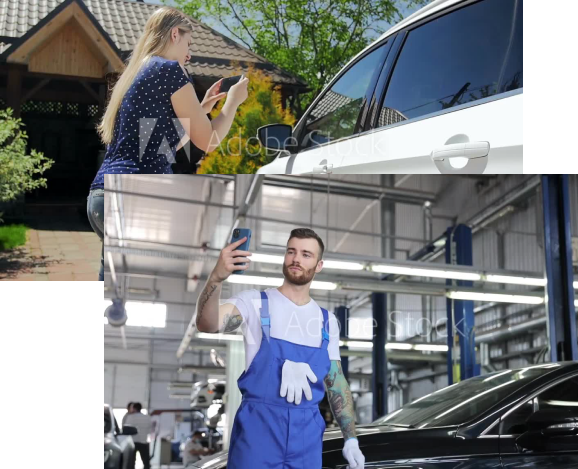 VidCall Parts & Service, keep customers in house
Post sales, customers may have questions regarding their purchase or need support on product usage
Your sales & service team can see live what your customers are experiencing and talk them through solutions or demonstrate live